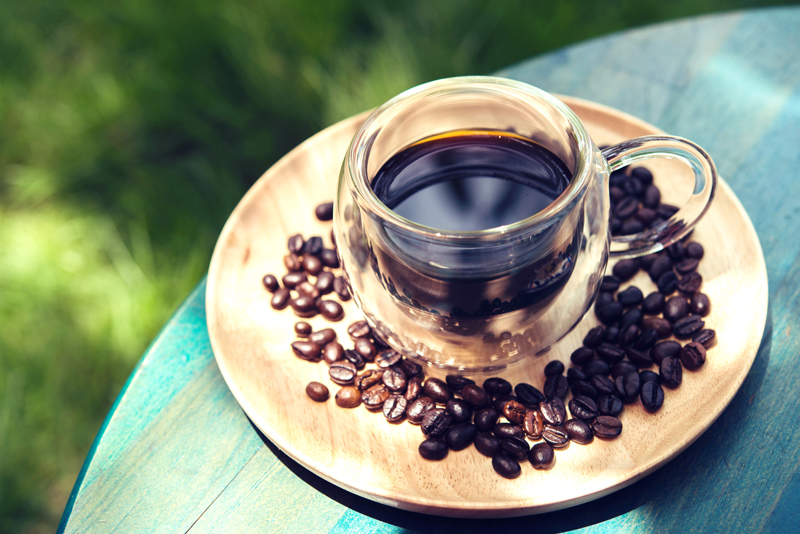 Known and previously unknown characteristics of coffee
According to international scientists, coffee has medicinal and cosmetic properties. This is why the world values it not only for its excellent taste and aroma, but coffee beans have now become an excellent, natural raw material for the pharmaceutical and cosmetic sectors.
Check how much you know about the lesser known properties of coffee!
Caffeine – the invaluable ingredient of coffee beans:
It contains antioxidants ! Chlorogenic and coffee acids, binding salts, the main elements (calcium, magnesium, potassium, phosphorus, iron, zinc, copper, sodium, cobalt, nickel, manganese, chromium) and vitamins of the B group, organic acids (formic, acetic, glycol, lactic acid) are a valuable ingredient of anti-age cosmetics. Fatty acids and essential oils, carbohydrates, fibre and proteins make coffee a popular addition to many medicines and cosmetics.
It accelerates metabolism in the body, especially fat burning. This is why coffee is a raw material for popular weight loss preparations.
It decreases the concentration of histamine – a substance involved in allergic reactions. In people suffering from asthma, it affects the extension of bronchial tubes and therefore reduces the frequency and severity of dyspnea attacks.
It has a positive impact on the central nervous system. It accelerates the flow of electrical impulses in the brain and stimulates the mind. It improves and increases short-term memory and facilitates concentration. The body starts to absorb caffeine from the gastrointestinal tract after about fifteen minutes or so after drinking a cup of coffee.
It has a beneficial effect on microcirculation in the capillaries of the skin – it expands and improves blood flow, which eliminates the annoying and unpleasant appearance of bags under the eyes.
It stimulates hair growth and reduces the sensitivity of hair follicles to hormones and reduces the harmful effects of stress on hair roots and reduces hair loss.
It significantly reduces the visibility of cellulite and makes the skin smoother, firmer and tighter.
Recent tests conducted in global scientific centers have shown that regular drinking of moderate amounts of coffee (2-3 cups) can reduce the risk of Alzheimer's disease and reduce the risk or delay Parkinson's disease.
The strong antioxidants contained in coffee beans neutralize free radicals that are dangerous to health, improve cleansing of toxins from the body and mobilize defensive mechanisms.
Recently, all wellness centers and aesthetic medicine clinics have been recommending the so-called SPA Coffee treatment. This is nothing more than a peeling made of brewed ground coffee. It is the most effective treatment supporting body modeling and fighting cellulite. Such coffee peeling can be easily prepared at home. Rubbing the brewed grounds of coffee in can be a pleasant massage, and the effects of this treatment can be seen already after the first treatment.