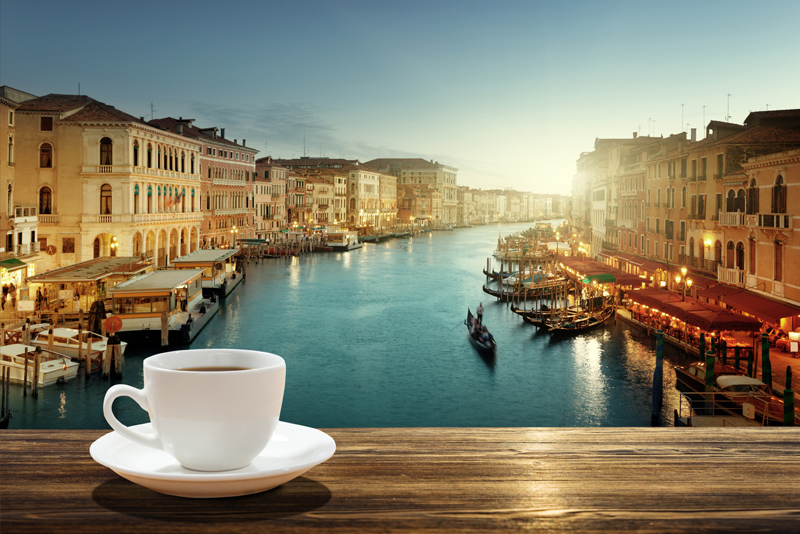 Coffee in Europe
Coffee was brought to Europe at the beginning of the 17th century. Initially, coffee was not very popular. For Europeans at the time, the aroma of coffee was a completely new taste experience. It could be found in large commercial ports such as: Amsterdam, London and Hamburg. The great historical event of 1683, the siege of Vienna by the Turks, contributed to the increase in popularity, the development of a culture of coffee making and drinking in Europe. Initially, coffee was also a source of religious controversy in Europe, because representatives of the Church believed that coffee, because of its Arab origin, was created by Satan. The then pope – Clement VIII – had to intervene to defend coffee. It was thanks to him that Christians could sinlessly taste this drink. In the colonial era, the coffee market's monopoly experienced its expansion, reaching all continents of the world. At the beginning of the 19th century, coffee became a valuable commercial commodity. Today, coffee is, right after oil, the best selling product on the world markets. It is one of the most popular beverages in the world, brewed in hundreds of ways, and each country has its own tradition of serving coffee.
The first cafe in England was opened in Oxford in 1650. It belonged to Jacobs, a Jew of Turkish descent. Other English cafes were created in London.
Coffee was brought to France for the first time in 1644. At the reception of Turkish envoy Mustafa Pasha in 1669, the Parisian elites got to encounter this black drink, which proved to be popular not only in French salons and courts, but later in all social strata.
After defeating the Turks in Vienna in 1683, Franciszek Jerzy Kulczycki founded the first Kafehauz in the Austrian capital. Legend has it that the Pole did it using the supply of coffee left behind by the escaping Turks.